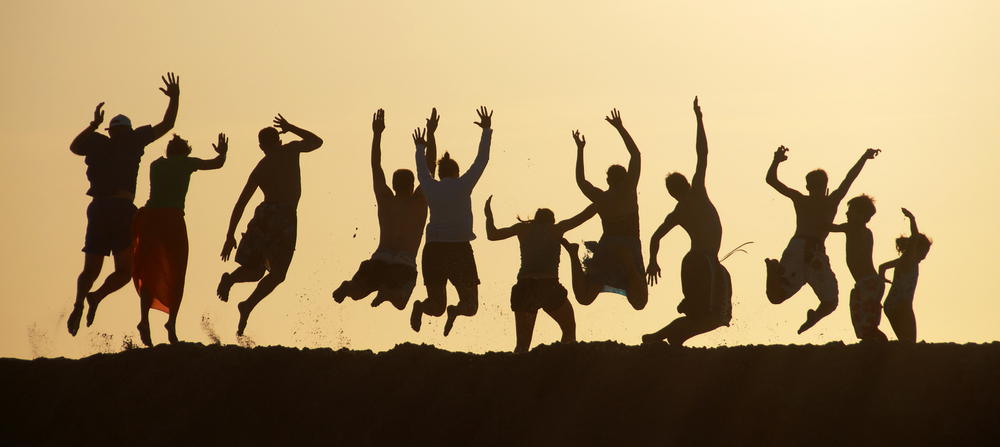 Tanz hat so viele Qualitäten, Formen und Vorteile
Warum tanzen wir jede Woche? Freiform Tanz auf den Euphoria Events und Kontakt Improvisation und intuitive Bewegung wöchentlich am Sonntag 20:00 auf der Sunday Jam Berlin ??? Weil wir DAS hier erleben:
Tanz als Meditation, wie eine Meditation des Herzens | Ein Raum sich zu verbinden – mit sich selbst, anderen, einen Kraftraum.
Körper & Herz sind hier eins. Tanz, als Ort zu spielen, den Schweiß ekstatisch fleißen lassen & alles entspannen. Unser Beußtsein fließt frei zwischen Geist, Gefühl, Körper & Spirit | Wir reisen in kostbare Zustände der Seele.
Tanz als Achtsamkeitspraxis, als Aktivierung der vollen Präsenz des Bewußtseins
Tanz als körperliche Praxis mit stufenlos wählbarer Intensität, ein Bewegungstraining mit Feingefühl | Gib Deinem Körpertier all die Bewegung, die es braucht
Tanz als Form der Selbstpflege & Selbstausdruck | Drück Dich aus. Lass Dein Inneres sich zum Ausdruck bringen! Lass Deinen Bewegungswildfang, Deine HipHopperin, Deine inneren Kinder raus
Tanz als Spaßzeit | In die Musik eintauchen, Beats, Klänge, Stille. Erlebe Bässe & Spitzen bis zum Maximum.
Tanz als Plattform, als Katalysator für soziale Kreativität, Verjüngung, Spaß, Zeit mit Freunden und Fremden. Sich willkommen fühlen und in einer temperamentvollen Gemeinschaft von wunderbaren Menschen. Verbundensein erleben | Erlebe erstaunliche Tänze. Eine einladende Umgebung fürs physisch, emotional, kreativ sein.
Dance has so many qualities, forms & benefits
Why do we dance every week? Free form dance at the Sunday Euphoria and Contact Impro and intutive movement at the Sunday Jam Berlin weekly at 20:00 !!!
Because we experience
THIS:
Dance as a meditation, as a meditation of the heart | A space to connect body & heart, to play, sweat & relax, flow freely  between mind, feelings, body & consciousness | Bring yourself into precious states of mind
Dance as a catalyst for social rejuvenation, fun time with friends and strangers
Dance as a mindfulness practice, as an activation of full presence of consciousness
Dance as a physical practice with easy to shift intensity, as a movement workout | Give your body all the movement it needs
Dance as a form of self care & self expression | Let's express! Let your movement animal, let your inner child out!
Dance as a fun time | let's dive into the music, enjoy the beats & the peaks to the max
Dance as a way to relax through movement, play & awareness
Dance as a platform to feel welcome and connected in a spirited community of wonderful people | Have amazing dances. An inviting environment for being physical, emotional, creative
Urban Joy Berlin genießt & befürwortet veganes Essen & Trinken, einen pflanzenbasierten Lebenstil und sowohl abenteuerliche als auch achtsame Kultur menschlichen Miteinanders.
Warum ist vegan sooo cool!?
Die Vielfalt der Speisen und das wundervolle Genießen pflanzlicher Lebensmittel sind ein Hochgenuss. Frisch zubereitete, natürliche, idealerweise biologisch angebaute Früchte, Gemüse, Kräuter, Nüsse & Saaten bieten riesige Vielfalt und lukullische Erlebnisse der Extraklasse
Die überwiegende Natürlichkeit und Frische veganer Speisen macht sie zur ersten Wahl für Lebensmittel, die uns ein wundervolle Basis für einen gesunden, energiegeladenen und leistungsfähigen Körper bieten. Das proportional geringerere Maß von Be- & Verarbeitung sowie Haltbarmachung von pflanzlichen Lebensmitteln ist ein weiterer Bonus.
Liebevoller Umgang mit Tieren erlaubt mehr Bewusstsein und Einfühlungsvermögen mit sich selbst und anderen. Wenn für meine Nahrung nicht mehr strukturell massenhaft Tiere leiden und sterben müssen, könnte es eventuell sein, dass mein Zugang zu mir selbst, meinem Körper und meinen Gefühlen, sich zunehmend befreit und friedlich anfühlt.
Umweltschutz und mehr verfügbare Lebensmittel für andere Menschen. Der Konsum von pflanzlicher Kost ist um ein vielfaches ressourcenschonender als aus der Tierzucht stammende Nahrungsmittel. Anstatt Futtermittel steht so – mit zielstrebigem sozialen Engagement kombiniert – mehr Essen & Trinkwasser für Menschen zur Verfügung.
Urban Joy Berlin enjoys & advocates vegan food & nutrition, a plant-based lifestyle and a both adventurous and mindful culture of human life on earth.
Why is vegan sooo cool !?
The variety of food and the wonderful preparations available are one sparkling highlight after another. Freshly prepared, natural, organic vegetables, herbs, fruit, nuts & seeds offer huuuuge variety and lucullic experiences either pure and/or extra class
The usual naturalness and freshness of vegan dishes makes them the first choice for food to give us a wonderful base for a healthy, energized and powerful body. The comparably low processing and preservation necessity of plant foods is another bonus.
Loving relationships with with humans & animals alike allows for more awareness and empathy with oneself and others. If for my nourishment animals no longer need to suffer from the structural burden of animal agriculture, it may be that my access to myself, my body and my feelings, is increasingly liberating and peaceful, too.
Environmental protection and more available food for humans. Consumption of vegetarian food is a much more resource-conserving food source than animal breeding. Instead of feed, combined with dedicated social commitment, more food and drinking water is available to people. Some estimations calculate that if everybody would go vegan, the planet could feed 100 Billion Humans easily. Compare that with todays system of millions of humans not having enough food and all the other not so tasty details. Join the change & be part of the world to come!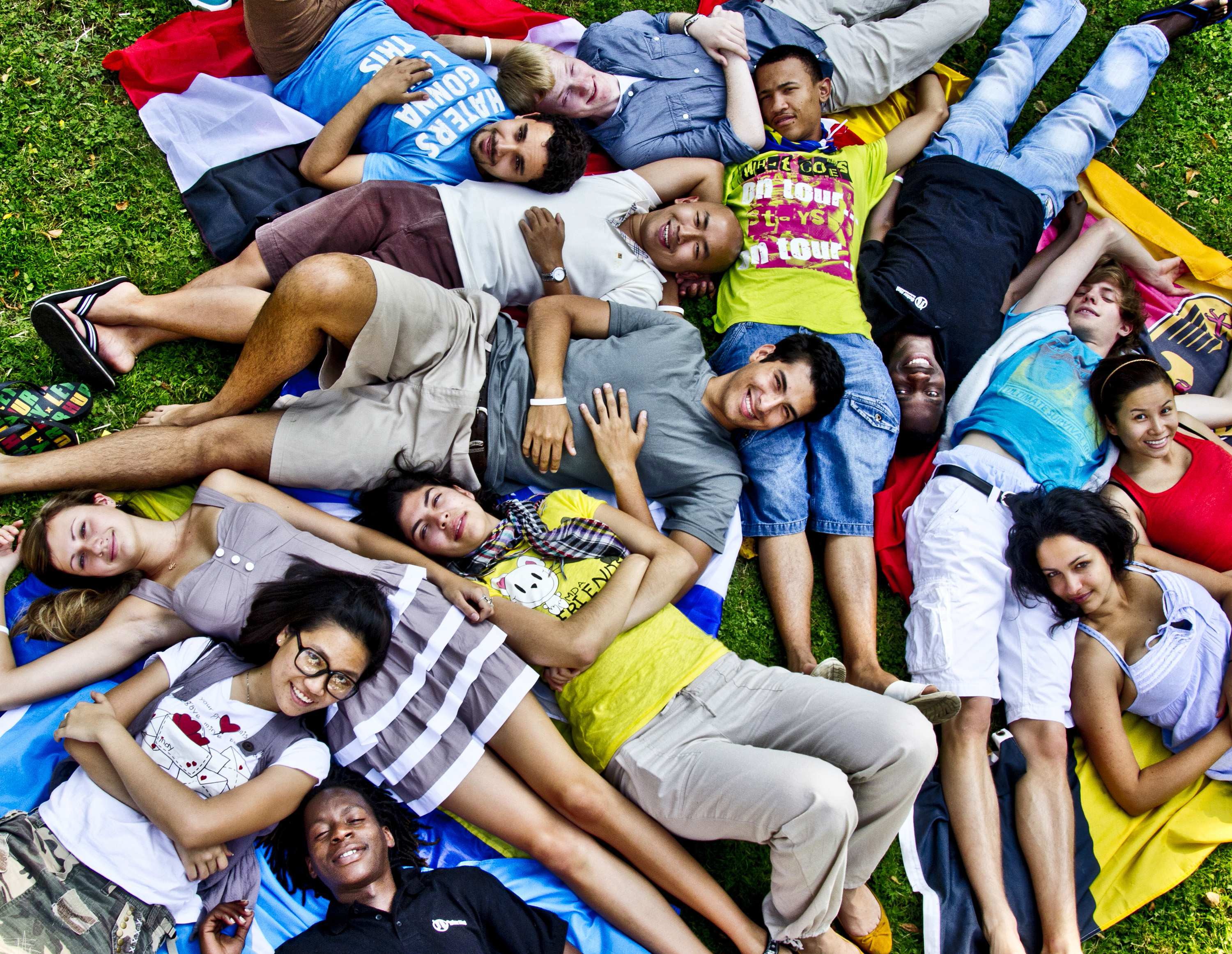 Urban Joy Berlin is excited about what makes life in the city worth living, what inspires and expands beauty, movement & joy. Some of the most powerful human qualities are connection & enthusiasm, love & compassion, dedication & creativity. This is what Urban Joy promotes and celebrates in various German and English-speaking events & formats here in Berlin. Join and feel the energy.
Whom are the events for? As varied as the offers as intriguingly diverse are our visitors & guests. Do you want to learn something exciting for you? Relax & recharge? Engage in adventure or lounge gently? Laugh? Find silence? Meet inspiring people? Check out the following events and venues to do so – discover and join in.
Come over! Sometimes you feel the desire for release, recharge, or turn up the volume community, you have a desire for something new, exciting and pure experience.
You want to feel you in an intensive way, can embrace the world or feel your deep meaning. This and make more tangible Urban Joy Berlin has set itself the credo. Come over! Two of the strongest motivations of people, according to neurobiologist Gerald Hüther are connectedness and inner Wachstum.Dies experience goes hand in hand with joy, fulfillment, excitement, power, trust, love, health, healing, compassion, dedication, creativity and purpose. Sounds good? Feels good, too! … Up ne Meeenge Recreation and energy.The we experience always firsthand and offer with our events and you and your friends the opportunity here to genießen.Stell you a world in which we support ourselves and each other or so that our deepest abilities and human potentials are released, a globe is peopled with maximum synergy. Here we live our greatest desires and dreams. Sounds somewhat lifted? Is it perhaps. On the other hand, who is to find out it, if not us? If you had the appeals case. Be fellow dancers, playmate, experiencer, friend, supporter, connoisseur of Urban Joy Berlin.Für who are the events?
love to those who party, relaxation, socializing, quality of life and / or vivid action. They want to explore and deepen the power of consciousness or simply like to celebrate in the waking consciousness.
Urban Joy Berlin steht für das was Leben in der Stadt lebenswert & inspirierend macht. Einige der stärksten Kräfte des Menschen sind Freude, Verbindung & Begeisterung, Liebe & Mitgefühl, Hingabe & Kreativität. Diese fördert und feiert Urban Joy hier in Berlin in verschiedensten deutsch- und englischsprachigen Events & Formaten. Fühl die Energie.
Was gibt es hier?Veranstaltungen mit verschiedenen Themen, die Dir & Deinen Freunden gut tun.
An wen wenden sich die Events? So vielgestaltig wie die Formate sind auch die Besucher & Gäste. Möchtest Du etwas spannendes für Dich lernen? Entspannen & Auftanken? Abenteuer oder Ankommen? Lachen? Ruhe finden? Spannende Menschen treffen? Schau Dich in den folgenden Events und Veranstaltungsorten um und sei dabei.Du hast Lust auf MEHR!?!
Komm vorbei!Manchmal beschleicht Dich der Wunsch nach Loslassen, auftanken, Gemeinschaft oder voll aufdrehen, Du hast Lust auf Neues, Spannendes und pures ErLeben.
Du willst Dich auf intensive Weise spüren, die wElt umarmen können oder Deinen tiefen Sinn spüren. Dies und mehr erfahrbar zu machen hat sich Urban Joy Berlin zum Credo gemacht. Komm vorbei!Zwei der stärksten Beweggründe von Menschen laut Neurobiologe Gerald Hüther  sind Verbundenheit und inneres Wachstum.Dies zu erleben geht mit Freude, Erfüllung, Begeisterung, Kraft, Vertrauen, Liebe, Gesundheit, Heilung, Mitgefühl, Hingabe, Kreativität und Sinnhaftigkeit einher. Klingt gut? Fühlt sich auch gut an! … und bringt ne Meeenge Erholung und Energie.Das erleben wir immer am eigenen Leib und bieten mit unseren Events auch Dir und Deine Freunden die Möglichkeit hier zu genießen.Stell dir eine Welt vor in der wir uns selbst & oder gegenseitig so unterstützen, dass unsere tiefsten Fähigkeiten und menschlichen Potentiale freigesetzt werden, einen Erdball der mit maximaler Synergie bevölkert ist. Hier leben wir unsere größten Wünsche und Träume. Klingt etwas abgehoben? Ist es vielleicht auch. Andererseits, wer soll's rausfinden, wenn nicht wir?Wenn dich das anspricht sei dabei. Sei MitTänzer, Spielkameradin, Erfahrender, Freundin, Unterstützer, Genießerin von Urban Joy Berlin.
Für wen sind die Events?
An die, die Party, Entspannung, Geselligkeit, Lebensqualität und/oder lebendige Action lieben. Die die Kraft des Bewußtseins entdecken und vertiefen wollen oder einfach gern in wachem Bewußtsein feiern.